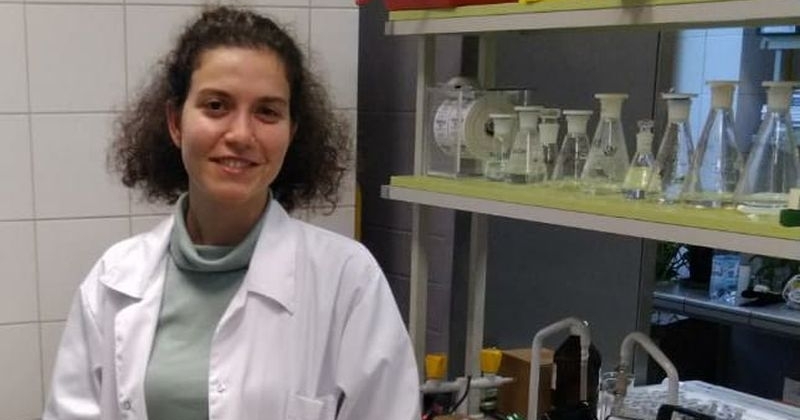 Review of my internship at the Faculty of Pharmacy, organized as part of the Erasmus + Program.
My name is Beyzanur Erikci. I am a 4th-year student at Zonguldak Bulent Ecevit University (Turkey). In the 4th semester of my education, I participated in the Erasmus+ internship mobility in Bydgoszcz, Poland, which took two summer months, July and September.
I think this activity has been very beneficial for me and I would like to talk about some of them. During my time, I met amicable and helpful people. I love the city of Bydgoszcz. It is a very peaceful and vibrant place. You can go out whenever you want, and the transportation network is very developed. As for education, which is the primary purpose of my going, I learned a lot from the Faculty of Pharmacy of Collegium Medicum, and I had the opportunity to meet very successful professors. Each of them tried very hard to teach me both the Polish culture and the lessons. I have been in Toxicology and Bromotalogy Department in my first week. I had the opportunity to work with high-performance liquid chromatography (HPLC). The second week, I have been in the Department of Pathophysiology with Dr. Ewelina Kolańska-Dams. I want to special thanks to her. She took outstanding care of me both at university and outside. I learned how to read and interpret an electrocardiogram (ECG) with Dr. Kolańska-Dams. And I also thank Prof. Bogumiła Kupcewicz. She was nice to me, and I learned many things in the Inorganic and Analytical Chemistry Department. I had the opportunity to use the X-ray fluorescence spectrometer and IR spectrum device. Finally, I would like to thank the Dean of the Faculty of Pharmacy, Prof. Stefan Kruszewski, and the Mobility Coordinator, Prof. Artur Słomka, for organizing my visit to Bydgoszcz.
One of the biggest reasons I wanted to do my internship here was that I had the chance to practice in different departments of the Faculty of Pharmacy, including the Department of Toxicology and Bromatology, Department of Pathophysiology, Department of Inorganic and Analytical Chemistry, Department of Pharmaceutical Botany and Pharmacognosy, and Department of Organic Chemistry. I believe that I have a better understanding of my profession thanks to more laboratory work and applied for courses. Faculty of Pharmacy and Erasmus+ have had a prominent place in my life. It allowed me to develop myself both academically and personally. Going back to the indecisions I had before I left, when I look at it, I laugh and say: 'I'm glad I went.'